Mohammed Nasir founded Drones for Humanity because he was struck by the fact that the majority of casualties occur after a natural disaster rather than during the event itself.
"Due to limitations in transporting aid, relief organizations are often forced to choose where to send resources," Mohammed says.
His social enterprise is aimed at ending that kind of decision making for humanitarian aid. Drones for Humanity is developing a system of heavy-lifting and rapidly-deployable drones to deliver aid, which could save lives that would otherwise be lost under a conventional disaster response system. The drones would act quickly to survey a disaster area, find survivors, and provide food and other critical supplies.
Mohammed brought his venture to Quarter Zero's Catapult Incubator program to build a team and create a business model with them, and then launched it into a company. Their venture was a big hit at the Incubator, winning multiple awards, including Overall Favorite and a $1,000 grant from QØ's sponsor, The Shah Family.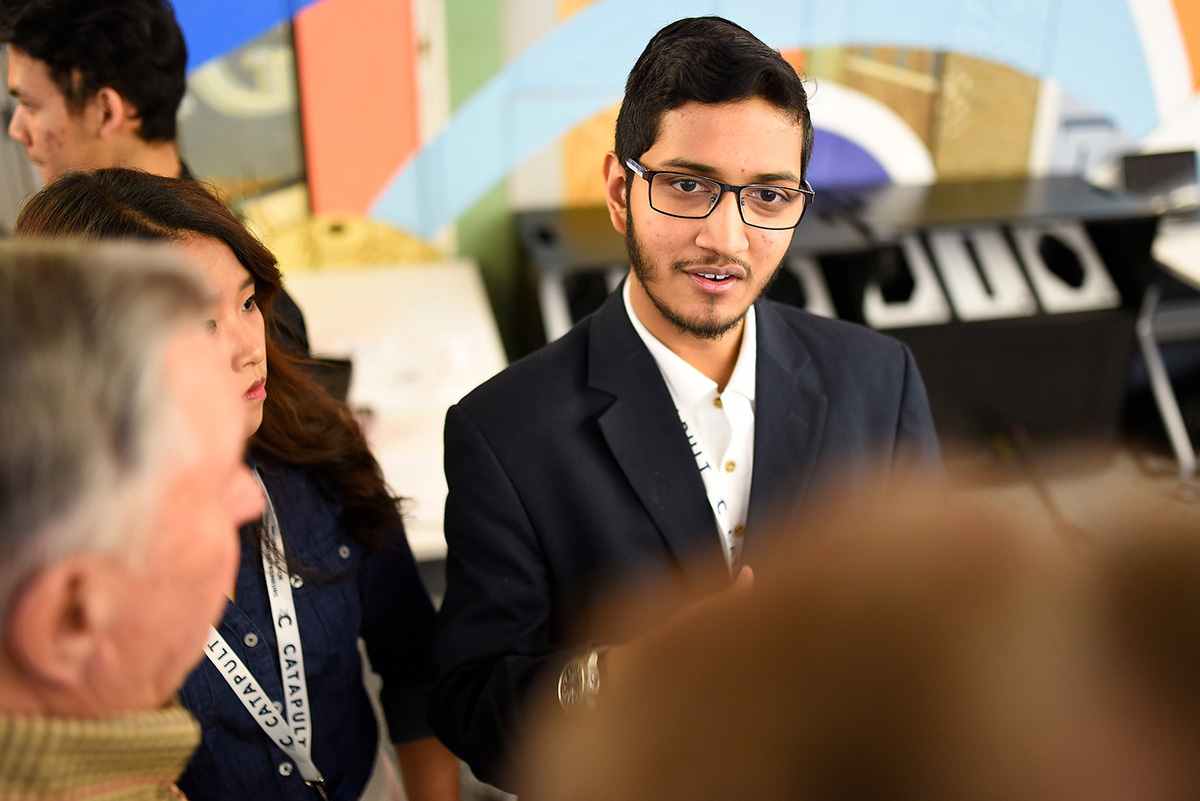 Since then, Drones has continued to thrive and Mohammed has begun his freshman year at MIT. Drones won a $15,000 grant from MIT Sandbox, gained additional team members, and is now developing its fifth prototype.
They're also close to seeing their drones provide real aid. "Since the Catapult Incubator, we have been in talks with the Indonesian Disaster Management Authority to marshal our first field deployment," Mohammed says.
Drones for Humanity has the ability to revolutionize the way aid is delivered, streamlining operations and making it much more cost effective. Traditional methods of aid delivered via a single helicopter can cost up to $10 million, which is the equivalent of 1,000 drones.
The social enterprise's HumanityOne drone is designed to carry over 100 times more pounds per power than a helicopter.
Furthermore, traditional aid requires complex logistics and supply chains including maintenance, pilots, and drivers, whereas the HumanityOne can be automated and rerouted during flight as needed.
Their fifth prototype employs a gas-electric hybrid propulsion system, which would quadruple its flight range. They're also integrating an AI control system, which optimizes flight plans and coordinates delivery, "all while generating a 3D model-map of the disaster zone and autonomously searching for survivors," Mohammed says.
This all may sound like an ambitious enterprise for a college freshman, but Mohammed sees startup life and college as perfectly compatible, especially given the nature of MIT. The school provides a natural ecosystem of mentors, entrepreneurs, and sources of funding.
"Additionally, the brand of the college stands out to many potential investors," says Mohammed. "Having the college's support helps the company bootstrap on a very low budget. My new team members are students here at MIT, and I've found them simply through networking events and connections — college is ideal for this."
He's also learning a lot about productivity and time management. Mohammed takes the time to delegate tasks effectively ("It will take a load off your back in the long run"), and recommends investing in automation whenever possible. "I shouldn't be doing anything a machine can do just as well," he says.
The funding Drones for Humanity obtained through MIT Sandbox involved an application and pitch process that Mohammed says resembled what the team had to prepare for the Catapult Incubator's Demo Day. "The board included high-profile investment partners from firms such as Sequoia and Greylock." Fortunately, says Mohammed, he had prior experience, though some parts of the process were new to him. "[W]e had to present specific financial breakdowns of our grant funding. Apart from that, it had a greater focus on track record. The breakdown of the grant was determined by a simple analysis of costs over the next few months, plus upgrade costs to the drone."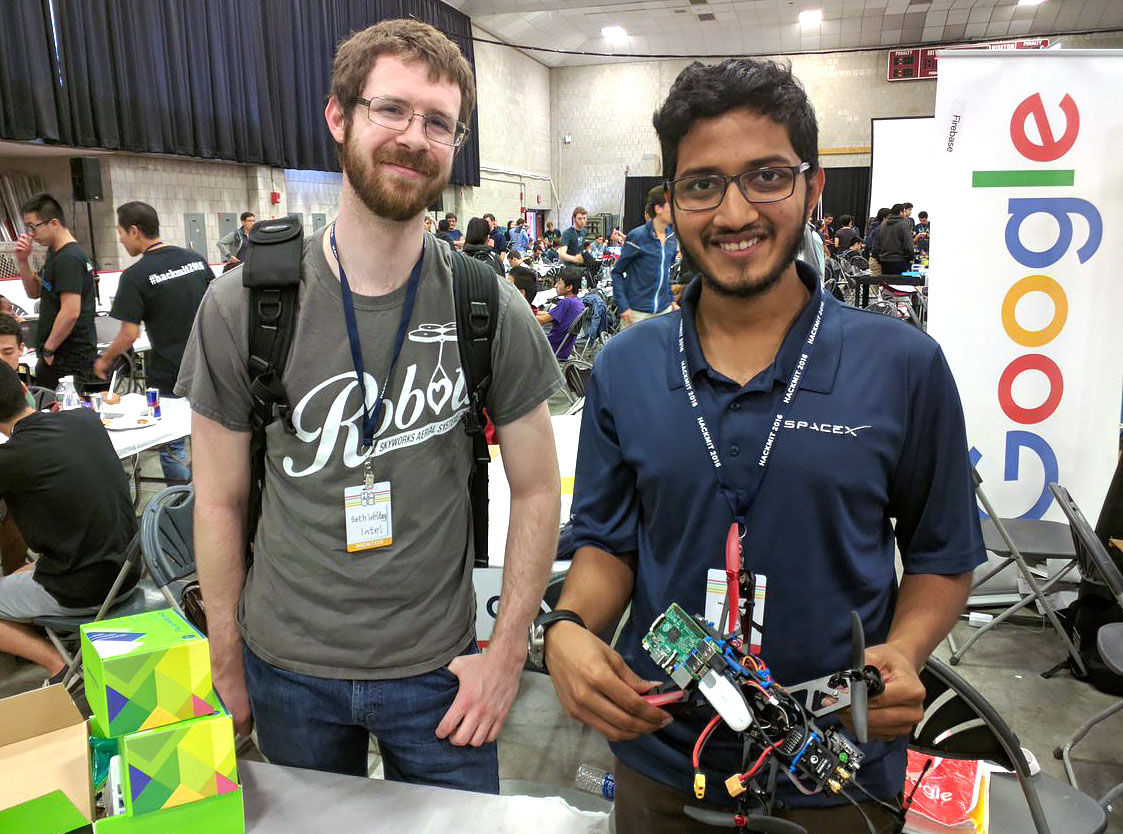 Mohammed credits QØ with helping take his venture to the next level, and for introducing him to a entrepreneurial community. "I believe the most important thing QØ provided me with is startup strategy and great Free Agent teammates. We now know the process of formulating an idea, building a business model around it, and launching it into a company. And connections show up unexpectedly – I ran into Nick Bain, an alum of the first QØ cohort, at Harvard, because I was wearing a QØ T-shirt on campus!"