10-day startup experience for high school students
Students join a team and build a startup with the help of industry advisors. Full-tuition scholarships are available and space is limited to only 50 participants.
A unique experience to showcase in your college applications.
50 Students From Around US
Our competitive application process brings together the best young entrepreneurs for an unforgettable experience. Work alongside outstanding peers who will join your network for life.
Full Scholarships Available
We offer 100% full ride need-based scholarships.  Most families qualify for some scholarship.  2019 Tuition is TBA. 2018 Tuition was $1500 and the optional Room & Board was $900.
Practice skills you cant learn in school
Creating a company means you'll practice skills young people are never exposed to.  Real leadership, teamwork, communication, persuasion, strategy, and more.
Ideal for Budding Entrepreneurs
The perfect place to try out that idea you've had in your head.  You give a short pitch on day 1 and rally a few team members to join you.  Or listen to others pitches and join one of those teams.
Guidance from Industry Experts
Building a company is hard! Each team gets a dedicate industry expert to guide and help troubleshoot along the way.  See where our industry experts come from below.
Master the QØ Startup Method
You learn about and then implement customer discovery, ideation, prototyping, growth, and pitching.  You'll master each steps so that you can apply to future ideas you might have
QØ partners with leading companies to bring a one-of-a-kind experience to our young entrepreneurs
We'll let this video from 2017 QØ young entrepreneurs do the talking!
Form a team, come up with an idea, go through the 5-step startup process
On the first day you and the whole cohort will come up with a bunch of ideas you are excited about. The best ideas will have teams form around them. You and your team will take your idea and go through the 5-step startup process.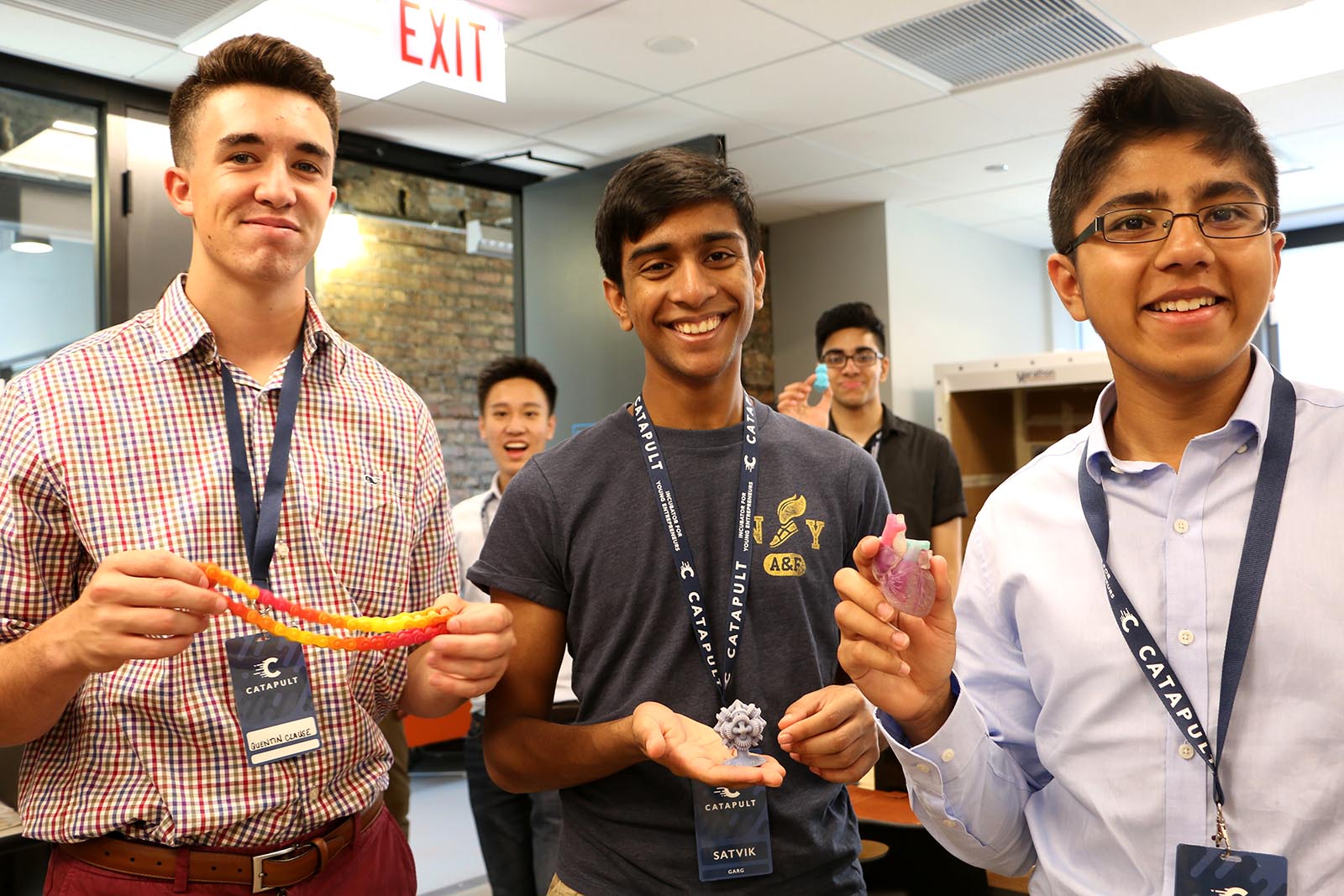 Power your potential and apply today